How does physics relate to the economy?
How energy drives the economy and entropy reduces prosperity
Prof. Dr. phil. nat. Reiner Kümmel, University of Würzburg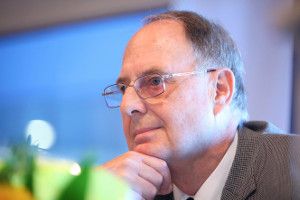 Reiner Kümmel was Professor of Theoretical Physics at the University of Würzburg from 1974 to 2004. His areas of work are superconductivity theory, semiconductor theory and energy science. he is the author of the book "The Second Law of Economics: Energy, Entropy, and the Origins of Wealth". From thermodynamics he justifies the importance of energy and entropy for all production and transport processes, especially for the growth dynamics since industrialization. At the same time, the negative effects of the resulting entropy on our society are highlighted:
Energy slaves work in our industrial plants and create material prosperity through work performance and information processing, which people in the industrially less developed countries are also vigorously striving for. Calculations of economic growth in Germany, Japan and the USA since 1960 show that the economic weight of the production factor energy is much greater than its cost share, while it is the other way around for labor. This is driving the economy more and more towards automation. According to the laws of nature, the production of entropy, i.e. disorder, is associated with every energy conversion. It manifests itself in emissions of polluting particles and heat. The factors capital, labor and energy needed to combat them are missing for the production of the goods and services that would be available to consumers and investors if they did not fight emissions. The resulting reduction in "conventional" added value is estimated as an example of maximum energy savings through heat recovery and the expansion of photovoltaics in Germany.
Presentation of the lecture (PDF)
Bibliography: