What's your favorite dish in Seattle
10 questions for Dana Schweiger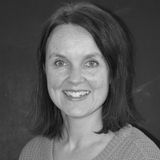 by Ina Lasarzik
Dana Schweiger is the current face of the "Almond Board of California" campaign. In addition to Californian almonds, she loves food in all variations - and likes to cook for her family and guests.
1. Which three foods do you always have in the fridge?
I always have fruit, vegetables and dark bread in the fridge.
2. Which utensils are indispensable in your kitchen?
My real Italian espresso machine.
3. How often do you stand at the stove yourself?
When I'm at home, I cook every day.
4. What is your favorite restaurant?
My favorite restaurants are Nobu Sushi in Malibu and Ivy in Los Angeles.
5. What is the strangest dish you have ever eaten?
I was invited to dinner in Tokyo and snails were served. And since it is very rude in Japan not to eat what you are served, I bravely ate the snails. But it wasn't delicious.
6. What do you get started with in the morning?
I love dark bread and a cappuccino with it. Alternatively, fresh ginger tea or freshly squeezed carrot juice.
7. Which dish do you serve for guests?
I cook everything their heart desires for my guests. I love to cook and I am flexible.
8. What is your absolute favorite dish?
It is impossible for me to name an absolute favorite dish. I am a "foodie", I love food in all variations. I like almonds as a snack, they taste delicious and contain many important nutrients. It also helps me get through stressful days.
9. ... and what doesn't work?
Snails (laughs).
10. You grew up in Seattle and have lived in Hamburg since 2004. What do you love about northern German cuisine?
I love fish rolls!