What's the favorite breakfast in Lima
Vamos - it is definitely better somewhere else!
Travel time: August 2009 - July 2010 | by Greta Flaemig
In Bolivia: Cozy capital Sucre
The journey in Sucre ended faster than expected, but we were terribly tired. But again there was no time to sleep, after all, this is not a package holiday!
As always, the stay begins with the search for accommodation. Depending on the current situation in life and mood, it goes quickly or it takes longer. So we were able to drag ourselves a long way through the city until we found this pretty hostal.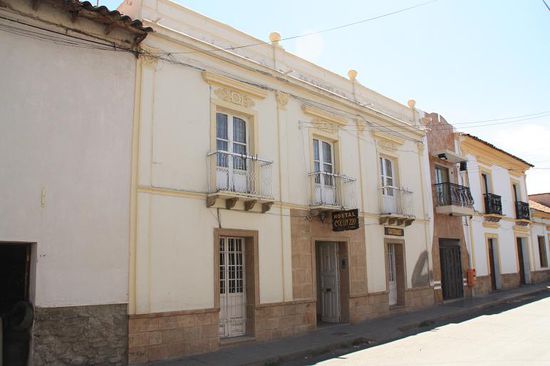 The hostal, an old colonial house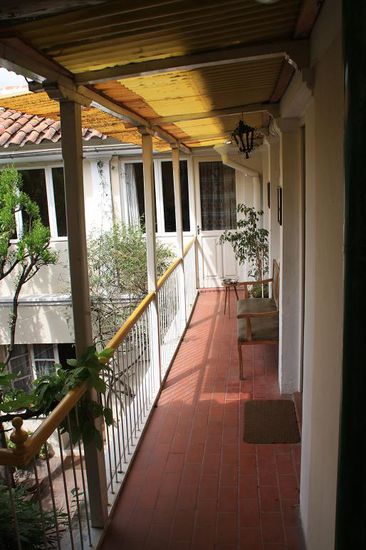 The courtyard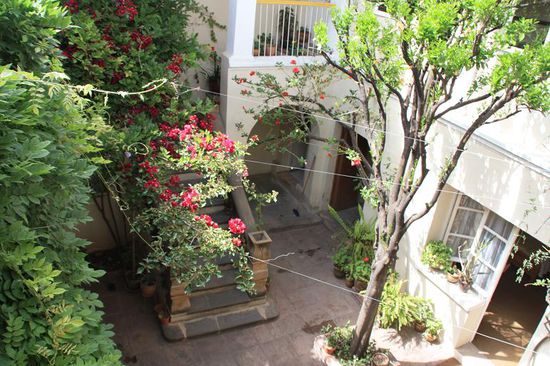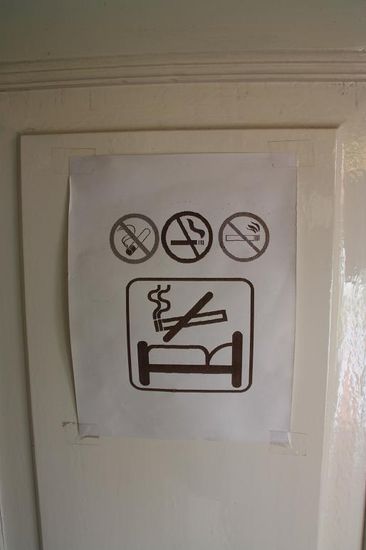 Please really don't smoke, not even in bed!
I think we also had the best room.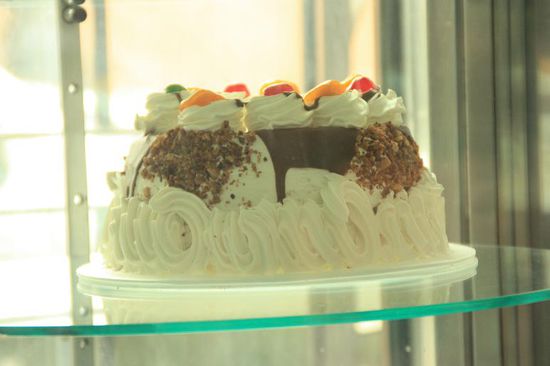 Alex's favorite breakfast
Immediately we were drawn to the late breakfast. Alex chose this because I was already sleeping standing, sitting and walking.
Sucre is a very cozy, relatively small town. You miss the big city flair, but that's exactly why you can relax while strolling through the old colonial streets. By evening we had crossed many of the streets and had dinner with a real Italian in Peru.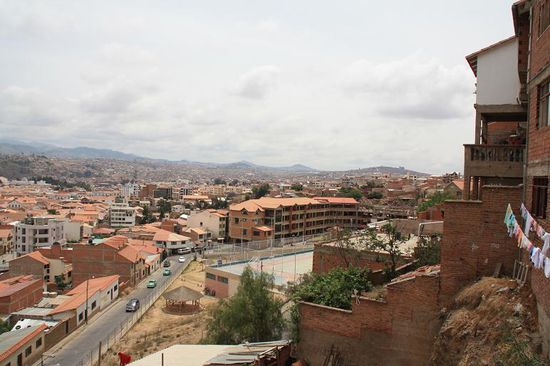 View of Sucre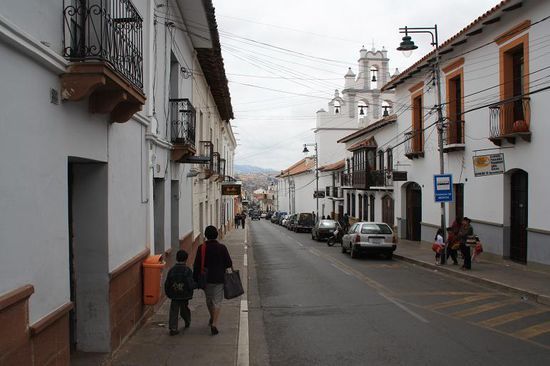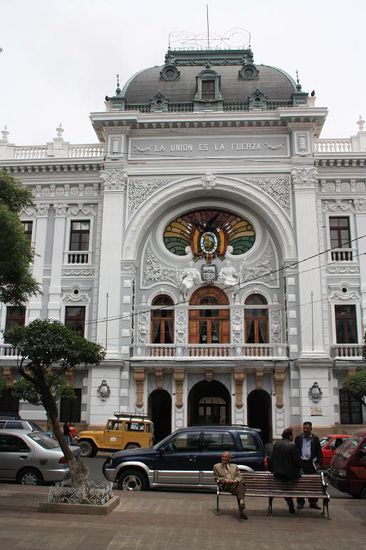 Former government palace, this one is now in La Paz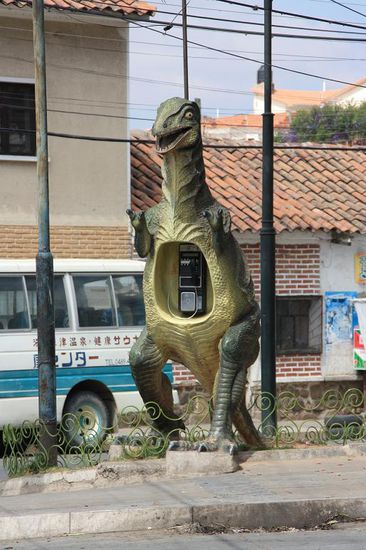 Watch out for the ringing dinosaur!
The morning of the following day provided for a tour of the local cemetery, where some of the former Bolivian presidents and a number of wealthy families are buried.
Cemeteries are often places of rest, so we found a lot of lively residents who used this resting place as a retreat.
humming-bird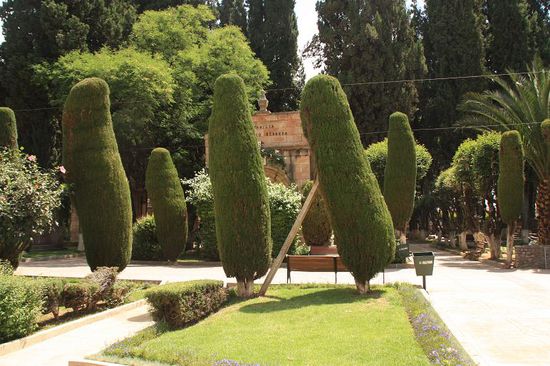 whispering bushes
The richest family in the area, the Argandoña family, former mine owners of Potosi, is also buried here. The former residence "La Glorieta" is probably the only castle in all of South America. We did not miss this. The architectural style is a large mix of all possible architectural styles. Unfortunately, the system has not yet returned to its former glory. After the owner's death, the heirs sold the castle and all of the lands to the military. So it was set up "more purposefully". Nevertheless, the visit is worthwhile, the castle with its beautiful gardens is impressive.
After the visit it was time to move on again. The afternoon bus took us higher up to the highest city in the world, to Potosi.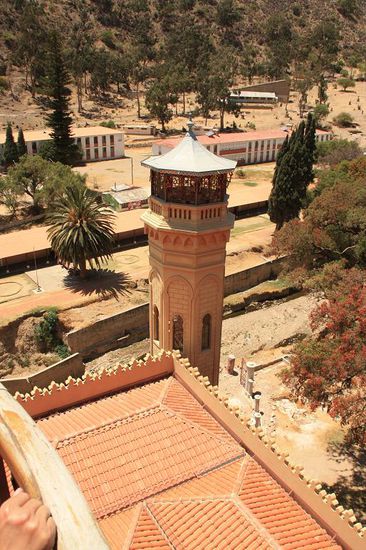 La Glorieta from above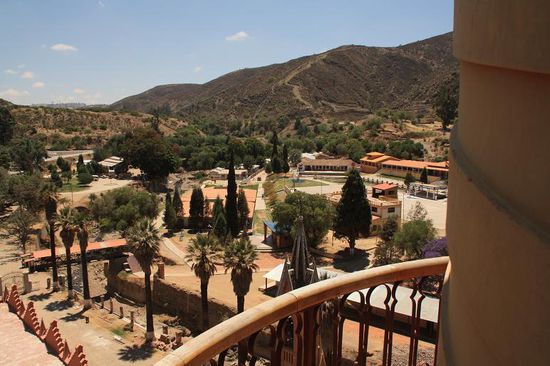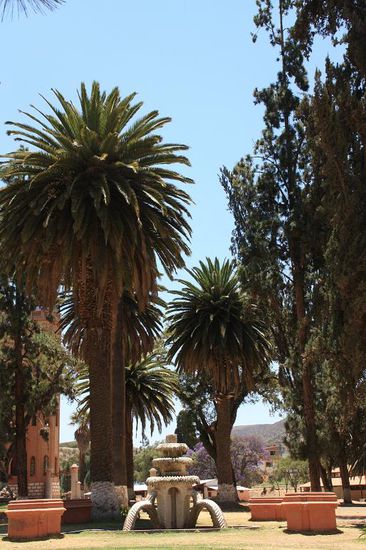 Park area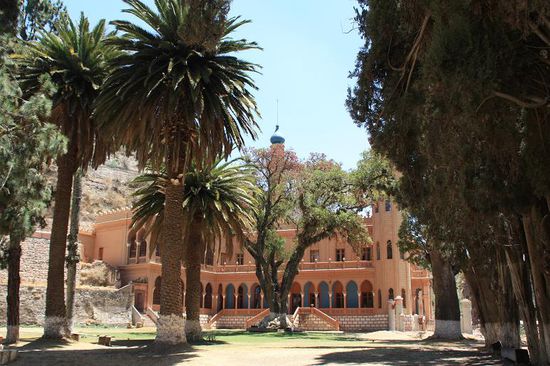 La Glorieta
© Greta Flaemig, 2009
What's the matter?:
When everything is wrapped and packed, it's off around the world, after the spring, which leaves the old behind and the new emerge
Details:
| | |
| --- | --- |
| Departure: | 22.08.2009 |
| Duration: | 11 months |
| Homecoming: | July 2010 |
Destinations:
Peru
Bolivia
Chile
Argentina
Australia
New Zealand
Indonesia
Hong Kong
Cambodia
Thailand
India
Jordan
Russia / Russian Federation