Sri Lanka is heavily taxed on fuel
Visit from Pirmasens to the Chathura children's home in Mabotuwana
- Anneliese Woll's travel report -
Dear friend,

In the past few months I have been able to experience the daily routine in the Chathura children's home up close for four weeks. For nine years now, I have been visiting our children's home on a regular basis to examine the work of our partners in Sri Lanka and to inform you about the use of your donations. I have known many of our girls for many years and can see how they have developed further under our care. The fact that many of our girls are still with us after years also shows that their family situation has not improved, because then they could go back to their families. Again I had to hear from our home mother that the majority of our girls only very rarely or never get visits from relatives, nor does anyone even ask over the phone how these children are doing. From this you can judge what a special joy it is when the godmother from Germany comes to visit the children's home and then stays there for a whole week. This time our Prashila was able to experience this happiness. Her godmother, Jutta Hornung from Pirmasens, wanted to get to know her godchild Prashila personally. After graduating from the Kant-Gymnasium in Pirmasens, Anne-Christine Schütz wanted to breathe the air of the wide world and gain life experience working with children. So the two decided without further ado to accompany me on my trip. I am very happy that after nine years of uninterrupted support from the Immanuel-Kant-Gymnasium, a former student now wants to spend four weeks in the Chathura children's home. Despite my concerns that they won't find the comfort of a tourist hotel there, both of them took this risk. When the humid and warm air welcomed us at Bandaranaike International Airport early in the morning, shortly after five o'clock, it quickly became clear that we had landed in the tropics and that this weather will accompany us through the next few weeks.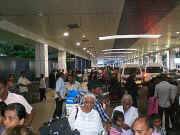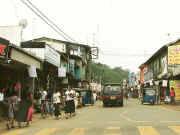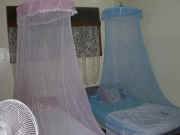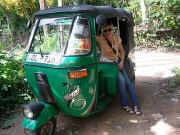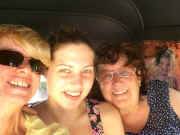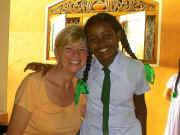 For me it was a reunion with my girls and the supervisors, whom I had already sorely missed. Unfortunately I didn't meet Iresha, Vihansa and Kumari in the children's home anymore. Vihansa was allowed to go back to her family and the others were finally able to move to their adoptive parents in June. Therefore I got to know a new girl. Samanthi came to Chathura Children's Home in 2013, shortly after my last departure. It's a shame that our teacher Kalpani is no longer with us either. At the beginning of June she started her training as a nurse in the hospital in Galle. We have known for a long time that she is aiming for this training. But we still hoped that Kalpani would change his mind and stay with us longer.
For Jutta and Anne-Christine, who came to Sri Lanka for the first time, everything was strange and new. There was so much to discover. When the children went to school in the morning, we didn't want to be idle and took a lot of work with us. First, Jutta and Anne-Christine professionally attached a steel curtain rope they had brought with them in the anteroom to the "Kant House". Later, a curtain will be hung on it so that you can sit there in the evening without annoying mosquito bites.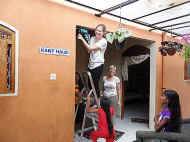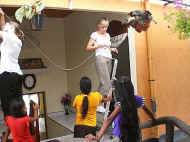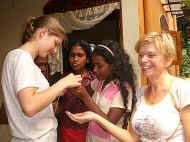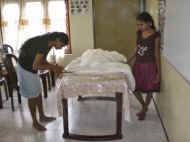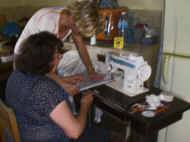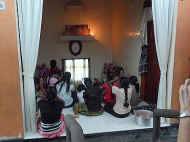 Since we had to buy the curtain fabric in Galle, the trip there was the first little adventure for my companions. Pathum, Amarathunga's son, picked us up at the children's home early in the morning with his green three wheel (tuk-tuk). Then the three of us sat close together on the small back seat and the cool airstream blew us around our noses for about an hour on the drive to Galle. We got there shaken. We also found the right fabric for our curtains in a large department store. Jutta was so surprised by the low prices that she would have loved to take a lot of material home with her. After a short tour of the city we went back to the children's home.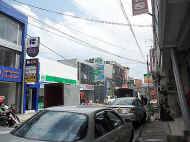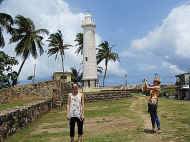 This mosquito net action was not as easy as we thought before. In order to correctly tension the steel cable, it had to be shortened and fastened again and again. After hours of sweaty work, it was time to sew the curtains. This work was also more difficult than expected. The sewing machine, which was equipped with an electric motor years ago, could now only be operated manually with the foot pedal ... which only succeeded after a few test sutures. In short ... we had a lot of trouble until the curtain, which was supposed to serve as a mosquito protection, was finally in place. ..... Then we waited for the "mosquito net" to be closed in the evening ..... unfortunately in vain. Was our hard work for the cat? The children didn't mind the mosquito bites. Did we think wrong again? Fortunately not ...... our "mosquito protection" is now, without our knowing it, a bat repellent. At night this anteroom has been a favorite place for the many bats and every morning the girls had to remove the bat droppings from the white tiles. This has an end now. Shortly before going to bed, the curtain scarves on the side are now drawn and closed with the sewn-in magnetic fastener. Now no bat can fly in there and pollute the anteroom. OK then !!
The next Sunday a visit to the vegetable market was on the program.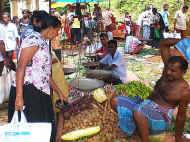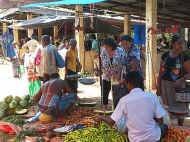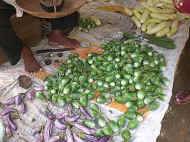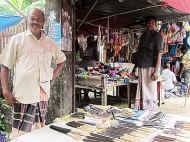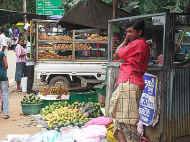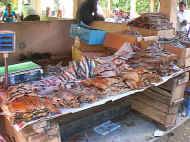 Jutta's week in the children's home passed by and she wanted to experience so much with Prashila and the other children.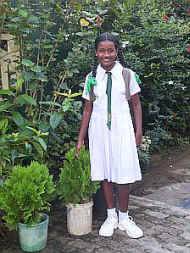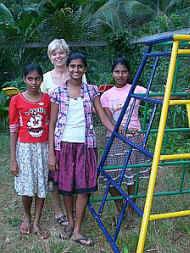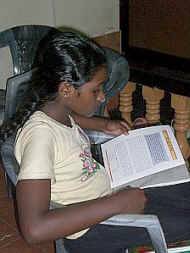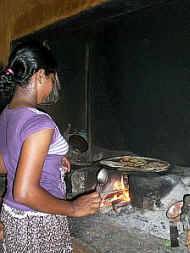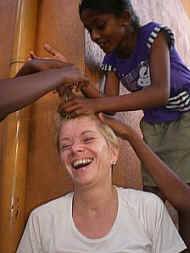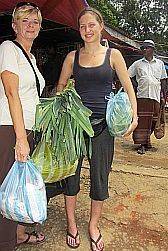 Since we brought three laptops with us when we arrived, Anne-Christine had used every free minute for the final Linux installation work. Time and again, she put her father's instructions over the phone into practice. The installation of the Sinhala characters was particularly challenging. Fortunately, Mr. Schütz had made contact with a Linux expert in Colombo, who actively supported us free of charge. Suchetha Wijanayake came to our children's home one morning and installed the Sinhala font program. He spent a whole day in Colombo looking for the missing parts for our computer equipment. Thanks to his business relationships, we were also able to get a good discount.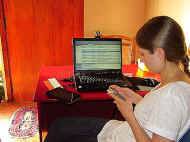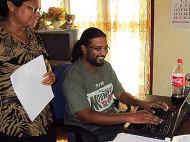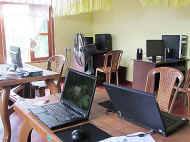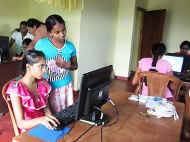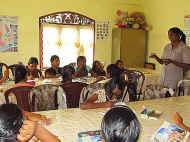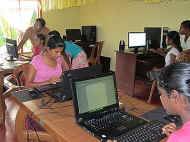 At the beginning of July, Tecla, our new computer teacher, started her job in the Chathura children's home. In future she will teach our children on the computer every Saturday. Our Vinitha will also take part in these lessons so that she will soon be able to write emails too.
Suchetha's relationships also gave us lots of free tutorial videos. These videos are broadcast on a television station in Sri Lanka. We now have copies of these videos that our children can watch anytime regardless of the airtime. These videos are sorted according to school classes and subject areas and are precisely tailored to the curriculum in Sri Lanka. We have created the prerequisites ..... now they only have to willingly accept our girls and study hard. Since Kalpani's departure, we have been looking for a second supervisor via a newspaper advertisement. In July there was an interview with two applicants, one of whom will probably be accepted. We also hope that Kalpani's younger sister will work as a carer for us for a transition period after her A-Level exam in August. It is very difficult to find good staff for the Chathura Children's Home, as our house is in a rather rural area, far from a larger city.
During our stay in the children's home, we often experienced power outages and saw how urgently we need a good generator. Finding a good and strong device was not easy. We then decided on a Honda generator that is sufficiently powerful with 6.5 KW. It runs on gasoline and has an electric starter. However, this generator costs us around 1500 euros. The old generator only had 2.5 KW and had to be started with a train, which was not easy for Vinitha. This old device was completely rusted inside and could not be started anymore. Since "honda" means "good" in Sinhala, this is hopefully also a good sign for a long service life .... right?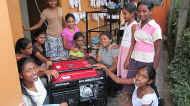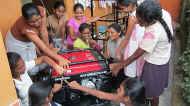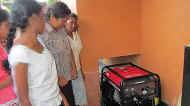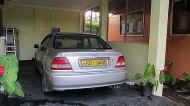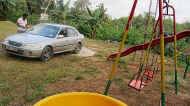 Since Vinitha successfully passed the driving test in October 2013, we were looking for a good, used car all the time. The used car prices are unfortunately outrageously high in Sri Lanka, which is due to the high taxation. At the beginning of June, Amarathunga finally found a good used car. It is a Honda City Automatic - built in 2000 with approx. 100,000 km (if the speedometer is correct). The first registration was in Japan, since 2007 it has been running in Sri Lanka. We had to pay an impressive 12,800 euros for this, which is mainly due to the very high taxation of cars. With this acquisition we had to access our financial reserves. We hope that we will find donations for this in order to replenish our reserves. Since Vinitha drove a manual gearbox in driving school, she first has to get used to it. For me, too, it was the first time that I drove a car with an automatic gearbox. After a few hours of driving in our large playground, she is now driving quite well on country roads. I hope that she will soon venture into the somewhat hectic city traffic of Galle.
We have experienced so much in these four weeks in the Chathura Children's Home that it almost goes beyond the scope of my report. Therefore I summarize the remaining experiences in a picture show ... Have fun looking at it.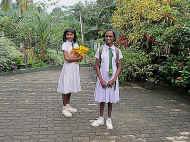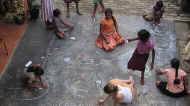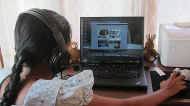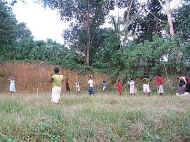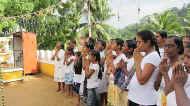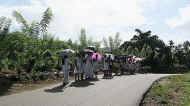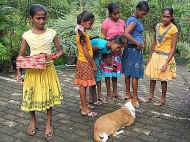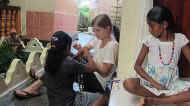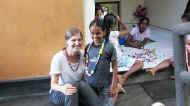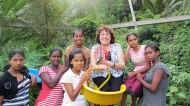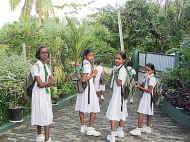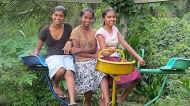 Anne-Christine is initiated into the art of sari-wrapping. First the Sri Lankan style ..... then the Indian style .... both look very elegant. Of course, the corresponding accessories should not be missing.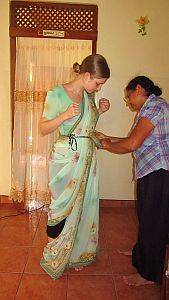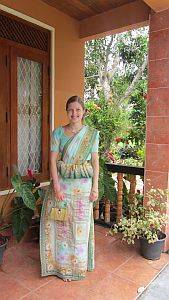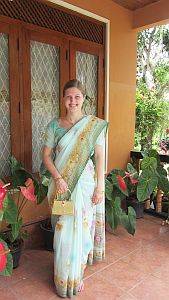 Since we now also have to maintain larger areas of grass, we have purchased a petrol grass trimmer, which, for safety reasons, is only operated by Amarathunga.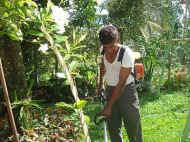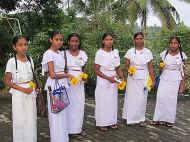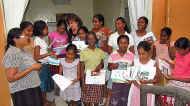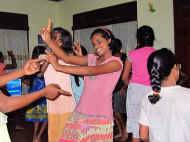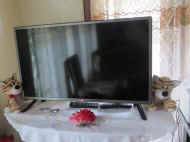 During my time at the Chathura Children's Home, an employee from the youth welfare office in Galle also came to us unannounced. He looked into all the rooms and was shown the preparations for lunch. He discussed some of the girls' family issues with our home manager. When I asked him about his experience with the Chathura Children's Home, he highly praised our home and wrote it down in the visit log book, which has not had a single negative entry from the youth welfare office for nine years. We too had the impression that our girls could live happily and carefree here. A little luck that cannot be taken for granted in Sri Lanka. Our girls in particular also know the downside and appreciate these carefree years.

Dear friends, is there anything better than remembering happy childhood years later? With your financial support you gave our girls exactly that ..... a carefree, happy childhood.
Thank you very much from me and our family at the Chathura children's home.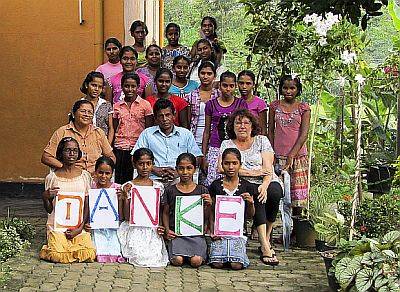 See you soon.....

Your
Anneliese Woll
Children's aid project Galle - Sri Lanka e.V.