What would instrumentalists want if composers knew?
You wish we don't play!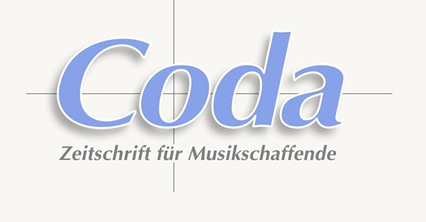 Listener requests? A listener writes about her experiences with Ö3, which - in a modification of an old advertisement - "... knows what women want".
Dear Robby,
I've wanted to write to you for a long time that I really like your new CD very much. Great music and deep lyrics that really appeal to me! I asked for your title on the Ö3 homepage. But since you won't get a reply by email as to whether and when the desired song will be played, I've emailed penetratingly for the last six weeks and asked for your song almost every day [not only from my own email address, but also alternately with addresses from Friends of mine]. But nothing never came back.
At the same time, my friend Margot asked for your song over the phone, and at the beginning she was also told that she would receive a text message when the title would be broadcast on the radio. However, she never got a text message either, and finally this week - after another call - she was told that the title was out of stock.
But Margot did not give up and said that she knew for sure that the song was there. Then she was told that this could be possible, but that this song was not in the selection of 1,800 tracks from which the program was put together.

She then asked again whether she could contact me again at a later point in time, and was told that she could of course contact me - "but it will not be of much use ..."
Really find it a huge mess that some program directors determine the selection of the titles and completely ignore the wishes of the listeners. Really hoped that it would be of use if the same music request kept coming back from different sides at the same time. But obviously I was wrong.
Kind regards, Elfi

Robby Musenbichler and Martin Fuss

My comment

What is played is "what fits into the format", that is, what is stored on the formatted hard drive of Ö3. These are hits [after all, the station is called Hitradio] and new releases from the music companies. An Austrian musician's record simply falls through the grate.
Of course, Robby Musenbichler has no right to be broadcast on Ö3 just because he lives in Austria, even if his productions are aesthetically compatible with the sound of the station. But he could very well use the royalties for such radio broadcasts and use it to write and record new pieces of music. After all, that's his job. This money goes abroad not only in the case of Ö3 - where a lot of music is also produced.
PS: Listeners who want something wrong are left to die stupidly. Also a kind of respect that Ö3 pays its audience - and unfortunately not an isolated case.