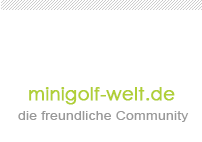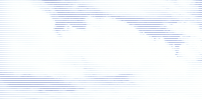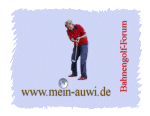 05.05.2011, 22:46
| | |
| --- | --- |
| | Registered since: December 19, 2006 |

Filzgolf: Association founded in Nierstein
---
The TV Nierstein founded a minigolf department on May 2nd, the board of the 1st MGC Mainz was guests at the ceremony. See also here.
07.05.2011, 08:22
| | |
| --- | --- |
| | Registered since: 09/12/2007 |

Felt golf course in Nierstein
---
Quote by
JoE
A mixture of very short and really long tracks - a few tracks built in and therefore no longer felt-standardized. E.g. the public support was welded to the gentleman. So it is a MOS felt system

This request to speak surprised me.
According to my information, the obstacle to the public on the German paragraph is to clip on and not welded! At the express request of the building yard, the public obstacles were fastened with wing nuts, as it was feared that someone would steal these public obstacles.
Now that an association has been founded, I assume that these - not very attractive - wing nuts will disappear again.
I am surprised that 'a few strips should be built in and therefore no longer felt-standardized'. Which paths should that be?
The fountain at the moat was built in retrospectively at the request of the mayor. It can be safely switched off during competitions so that the balls stay nice and dry!
It was expressly requested by the community that this facility should primarily be planned as a public facility, which can also be used as a tournament facility, and that as a secondary feature. At the time of planning, there were no intentions to found an association in Nierstein. It was never planned - as in Künzell - to build a difficult tournament facility.
Some obstacles - such as the sloping gate hill - were built in at the request of Bernd Szablikowski (MGC Mainz). Bernd was very committed to the planning, for which I am grateful. It is thanks to him that the facility in Nierstein now has more of a 'tournament character' than originally planned.
It was important for the community of Nierstein and the Hendel planning office in Wiesbaden that the felt golf course in Nierstein was planned as a barrier-free leisure facility. For this reason, the paths, for example, are particularly wide. In the case of barrier-free systems, various specifications must be adhered to, such as a maximum gradient of 6% for paths. It is not possible to create inclines with a level difference of 100 cm or more!
In addition, there were some requirements to take into account in the planning, such as nature conservation law. There was a fairly dense population of trees on the site that had to be taken into account. However, some of these trees later fell victim to a storm.
The planning was quite difficult and dragged on over two years. Opening up the site and building the facility were time-consuming.
The felt golf course in Nierstein is very popular. It was the primary goal of the municipality of Nierstein to build an attractive leisure facility for the population and the guests.
I hope that this will help clarify the matter.
Wolfgang Maier

Forum rules
It is you not allowedto write new topics.
It is you not allowedto reply to posts.
It is you not allowedTo add attachments.
It is you not allowedTo edit your posts.
---