o2 introduces "Live Check" and better maps for network checks
Before the overhaul of its own o2 Blue tariff portfolio announced for tomorrow, the mobile operator o2 has now brought the "Live Check" into the network and wants to provide a more transparent view of the position and status of its own base stations with the interactive maps.

Still stored on its own website, the "Live Check" will in future also be fully available via the customer center application "My o2"(AppStore link) and then enrich the speed test, which is also available, with information on the local base stations.
o2 reports:
With the new Live Check, customers can now find out on the Internet how well the O2 mobile network is working at their location. To do this, they enter their address at www.o2.de/netz and find out almost in real time how the nearest base stations are working. In addition, O2 has made its maps for network coverage even more precise.

The "Live Check" checks the six closest base stations of the Telefónica subsidiary and shows how they are working. The status is updated every half hour.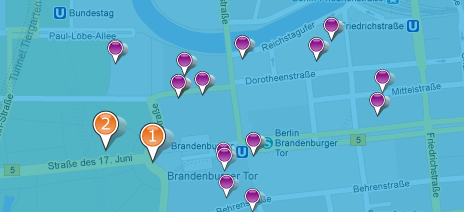 Thanks Sascha.