Would you recommend Masterclass
Skip to content
Your benefit
With the Facilitation Masterclass you can make your meetings more effective and your workshops more successful. We show you how to act as a catalyst for decision-making processes, build bridges between interest groups and achieve your goals with your team. For one year we will accompany you intensively with training, coaching and targeted exchange in the network.
With us you will learn to orient yourself in the jungle of agility, VUCA and New Work, to actively experiment with a variety of methods and thus to navigate safely through the thicket.
Your situation
They know that their meetings and workshops are often ineffective.
You would like to do without expensive external moderators and instead rely on facilitation from your own ranks.
Would you like to bring more dynamism to your cooperation, make better decisions and overcome the silo mentality in your company?
You want to make better use of the creativity of your own employees.
We'll solve this together
4 experienced experts enable and support you and your staff over a whole year. During 3 training blocks of 2 days each, 4 individual coaching sessions and monthly online group mentoring, we ensure accompanied, practice-oriented and targeted training.
"Do" is our top priority. We provide the toolbox and share "good practices" through a structured training path.
You can not achieve a culture change with simple training, but only with a development process.
How do we do that?
Mayflies are not our thing. A pure method training may have a selectively supportive effect - in terms of sustainability, however, this is insufficient. Training off and on the job for your challenges. With our tailor-made approach and individual support, you will consolidate and expand the methodology you have learned. We set anchors specifically with visual thinking.
We have divided the training year into three thematically building blocks. Between the blocks you have the chance to put our impulses into practice, to gain experience and to bring your topics and requirements into the coaching and mentoring phases.

With module 1 ("orientate") let's get into the facilitation with the topics of communication and visualization. Find out what power images can develop and how visual thinking leads to mutual understanding and transparency. See how they can lead, guide, and inspire groups using visual techniques.
Module 2 ("navigate") illuminates the moderation of groups in detail. You will acquire the necessary skills to develop the potential of small and large groups. You will learn to design and moderate workshops. Take the helm yourself and develop your personal facilitation mix of planning and improvisation.

In the final module 3 ("experiment") use media and technology in a targeted manner to improve your
Getting the message across successfully. Find out the advantages and disadvantages of different formats (e.g. presentations, videos, podcasts). In doing so, learn how to provide information
can transport in order to achieve sustainability for your target group.
Throughout the program, you will have the opportunity to exchange ideas with the master class community. Access tried and tested ideas and cultivate your professional network.
A 90-minute coaching appointment per quarter is reserved for you and your topics.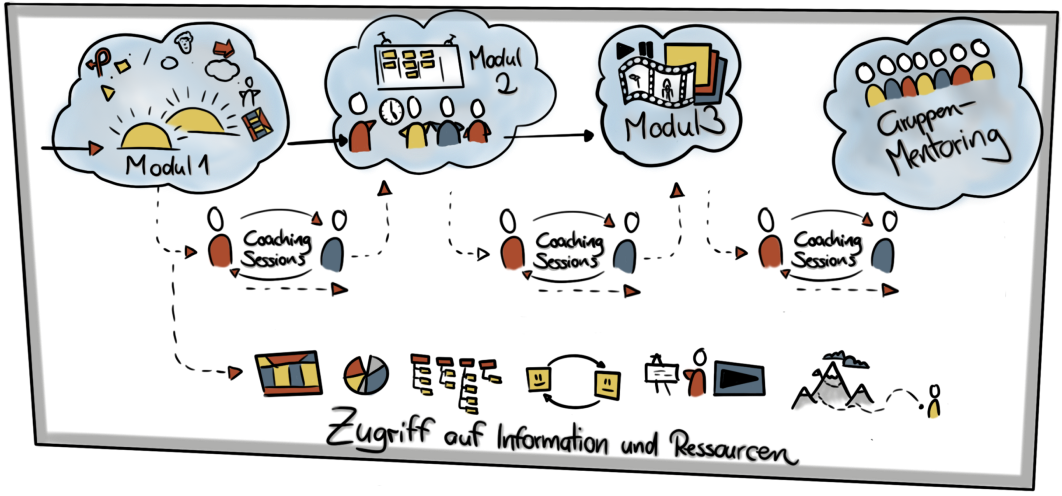 What makes us special
As we couldn't be more different, we have one thing in common: innovation and change are in our DNA. We work creatively, think visionary and act goal-oriented. Working with groups is our passion and we want to pass this on to our participants.
Four experts with individual experience guarantee quadruple power and a comprehensive view of our common topic and your support. Empathy, fun and courage are our companions with whom we want our participants to rock their company.
Registration
600 € / month
per participant for a term of 12 months
7000€
with one-off payment
Payable
only when carried out
Meals during the face-to-face events (drinks, snacks and lunch) are included in the price.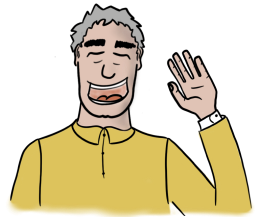 Group size
The groups are limited to 15 participants.
begin
We are convinced that face-to-face training is essential for a facilitation training.
The masterclass is therefore expected to start in the second half of 2021.

Individual coaching
A 1.5-hour, virtual coaching conversation with each participant per quarter (appointments are coordinated individually).
Mentoring in the group
Monthly a virtual exchange with the entire group for joint reflection and further development (2 hours)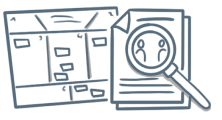 Access to information & resources
Every participant gets access to our library. Methods, tips & tricks as well as good practices are made available to the participants free of charge.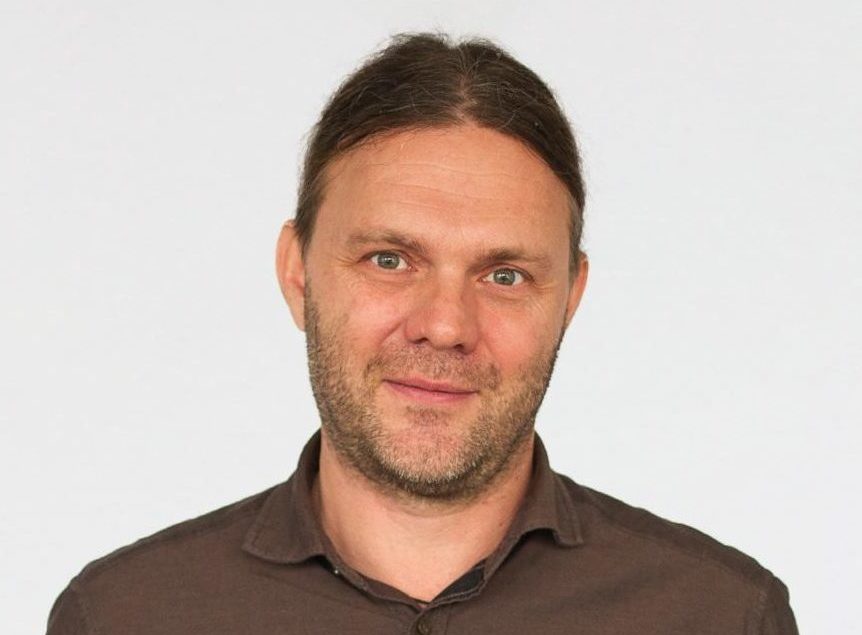 Christian Botta
Trainer & Facilitator
"Inspire, activate, and lead to results". According to this motto, I design workshops and trainings for companies. It is important to me that people learn and have fun together, because only then can something new arise. With tailor-made formats, I specifically address the needs of my customers in order to enable the optimum for the participants. Basically, the bigger the challenge, the better.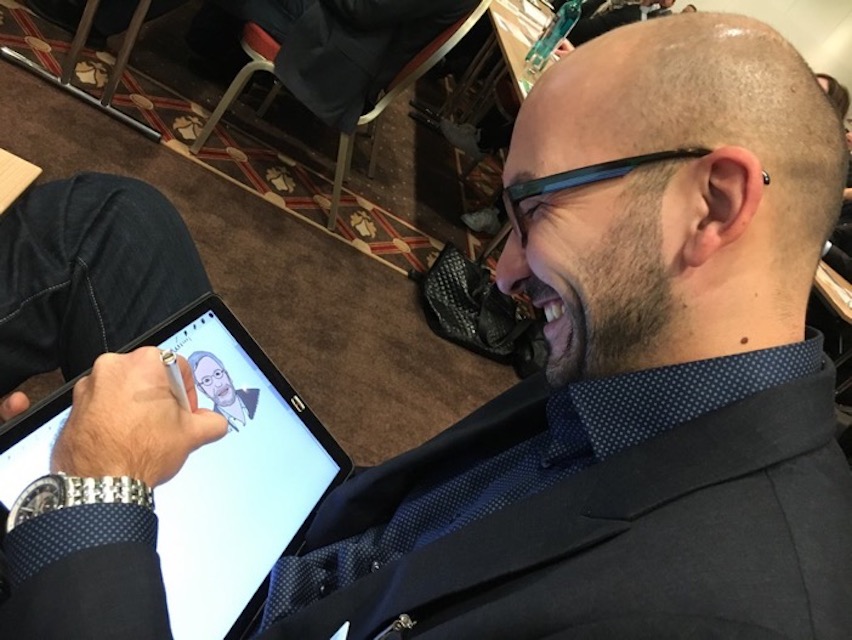 Daniel Reinold
Agile coach & trainer
"Just do it" - not only take action, but also quickly achieve an effect with small, simple steps. I support individuals, teams and companies through effective approaches to complex issues.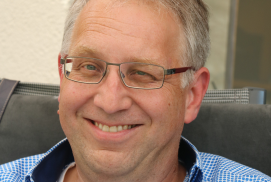 Bernhard Castle
Consultant, trainer, coach
In the middle! I support and accompany teams and employees with workshops and trainings in the field of technical process and product optimization. Usually, I pick up the participants from a rather tense and therefore less creative environment and begin to inspire them methodically and dynamically. I attach particular importance to an open, relaxed atmosphere that enables unconventional, goal-oriented and sustainable work.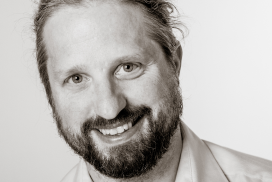 Stefan Moser
Trainer, coach, speaker
In the middle! I support and accompany teams and employees with workshops and trainings in the field of technical process and product optimization. Usually, I pick up the participants from a tense and therefore less creative environment and begin to inspire them methodically. I attach particular importance to an open, relaxed atmosphere that enables goal-oriented and sustainable work.
Prof. Dr. Maximilian Wolf
Professor for Corporate Management and Human Resources
"The two-day Design Thinking seminar with Christian Botta was very inspiring and instructive! Thanks to the many practical exercises, tips and methods, I took a lot of content and thoughts with me into my daily work. I can only recommend the seminar to everyone. "
Kai unrest
UX lead
"During our 6-month collaboration, Daniel's confident and professional manner enabled every team member to reflect on themselves and their own role within the team. With the right methods at the right time, he has always managed to identify deficits at an early stage, remove blockages and rekindle motivation. "
Rachid Rhafour
Senior Development
"I've been working with Daniel for the past couple of months. He made a big difference in our team using his excellent communication skills and valuable experience and knowledge. I recommend him for anyone who's searching for an experienced coach. "
Registration by email
We would be happy to make you a company-specific offer.
Registration